The popular laptop backpack for urban life
13-07-2022
Many of us now work from anywhere with a good wifi connection, and we carry our laptops and electronic devices with us everywhere. But electronics add more weight to our luggage, so it makes sense to distribute the weight evenly across our backs rather than lugging shoulder bags around the airport or city. If you travel strictly, work remotely, or just like to carry your laptop with you, it's important to pack your electronics in a sturdy laptop backpack that's practical, comfortable, and tailored to your needs.
The most efficient way to transport your laptop and technology is to use a laptop bag. Whether you're packing tech for school, work, or vacation, it's important to have a safe and secure way to carry your electronics. Make sure your new laptop bag includes a dedicated space for your laptop, it seems like a no-brainer. Make sure your computer is compatible with the size of the compartment. If you have a 15" laptop, the
travel laptop backpack
must be able to accommodate a laptop that is at least 15" in diameter. The laptop won't fit in the smaller backpack. However, you must also avoid buying an oversized backpack. In this case, you don't want the laptop to be tossed around.
The adjustable shoulder straps are the first and most important feature of the pack. To maintain good posture, it is crucial to place your luggage at the correct height. Hence the need for adjustable shoulder straps. If you need to carry various items in your backpack, they will let you do that. Come and try this bagsmart Office Business Work Laptop Backpack. Not only are there adjustable shoulder straps for shoulder comfort, but there's also plenty of padding on the back to give you maximum back support, and the 2'S' windproof padded shoulder straps are permeable and stretchable. Featuring an internal charging cable and an external USB port, this bag provides an easy way to charge your bias. This backpack is perfect for students as well as office workers and even photographers who are traveling.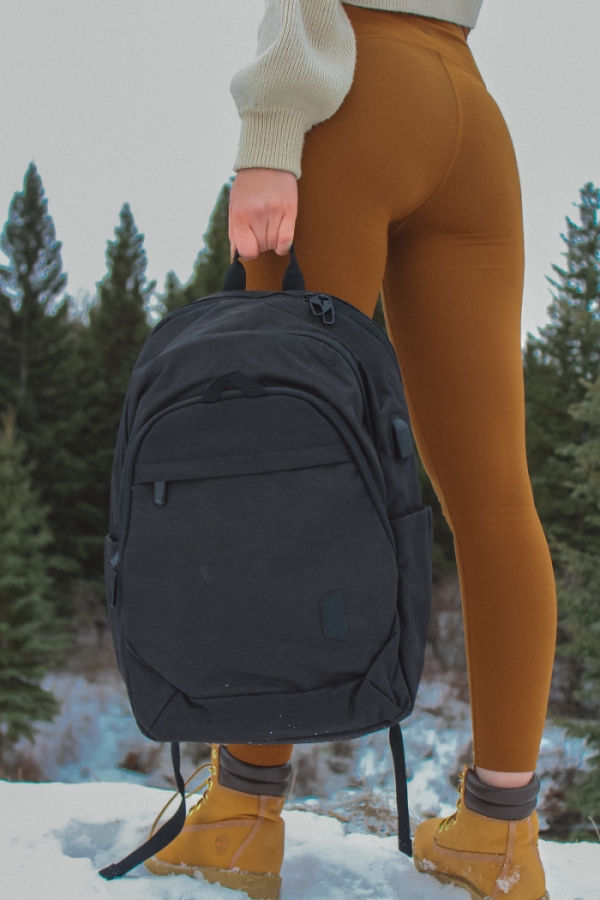 Laptop bags must have extra padding inside, which protects the device from damage. Some laptops are so heavy that the lack of padding can cause serious damage to your shoulders when you carry them around. This Waterproof Laptop Backpack from bagsmart is highly recommended. This backpack has a separate laptop compartment with EVA foam padding and can hold a 15.6" laptop. 2 storage pockets and 2 front zippered pockets keep your everyday essentials and tech electronic accessories organized. Its simple and stylish appearance makes it a work backpack, travel backpack, school backpack as well as a diaper backpack. No matter your activity, work, study, travel, daily commute, or business trip.