Best laptop briefcase for work
15-07-2022
Some studies show that nearly 50% of corporate employees currently work on laptops. Therefore, you need a good enough laptop briefcase to protect your laptop. A laptop briefcase has always meant business - a timeless, professional, and smart way to carry your mobile office. From your devices to chargers to documents and notes, you put your life in the work bag. That's why it's so important to get it right when deciding which
best laptop briefcase
is right for you, your lifestyle, and your needs. Whether you're back at the office a few days a week or working full-time, you need to know that your work laptop and other essentials are safe during your commute.
Over the past two decades, laptop briefcases and professional backpacks, also known as "business backpacks," have climbed the corporate ranks at lightning speed. Today, work backpacks and laptop bags have largely replaced the traditional rectangular hardside briefcase, once considered the most important accessory for any businessman or woman. The old flip-top briefcase is a symbol of professionalism, perfect for executives and lawyers to bring paperwork or business briefings to work and court. But the advent of laptops and tablets, along with a massive increase in business travel, commuters, and remote workers, is proving to be more than a briefcase can handle.
First, and probably most important, you need to consider whether the briefcase has a dedicated laptop compartment, and you want to make sure that the device fits snugly in the compartment, and you don't want the compartment to be too small. However, if the compartment is slightly larger than the laptop, you should be fine if the compartment padding works. This bagsmart 17 Inch Women's Stylish Work Laptop briefcase is worth recommending. The interior has a laptop-specific compartment filled with EVA foam, which can effectively protect the safety of the laptop. A 17.3" laptop compartment, a dedicated pocket for a 12.9" iPad, and 2 mesh pockets for accessories such as a laptop charger, mouse, kindle, laptop, and more, allow you to have a mobile office.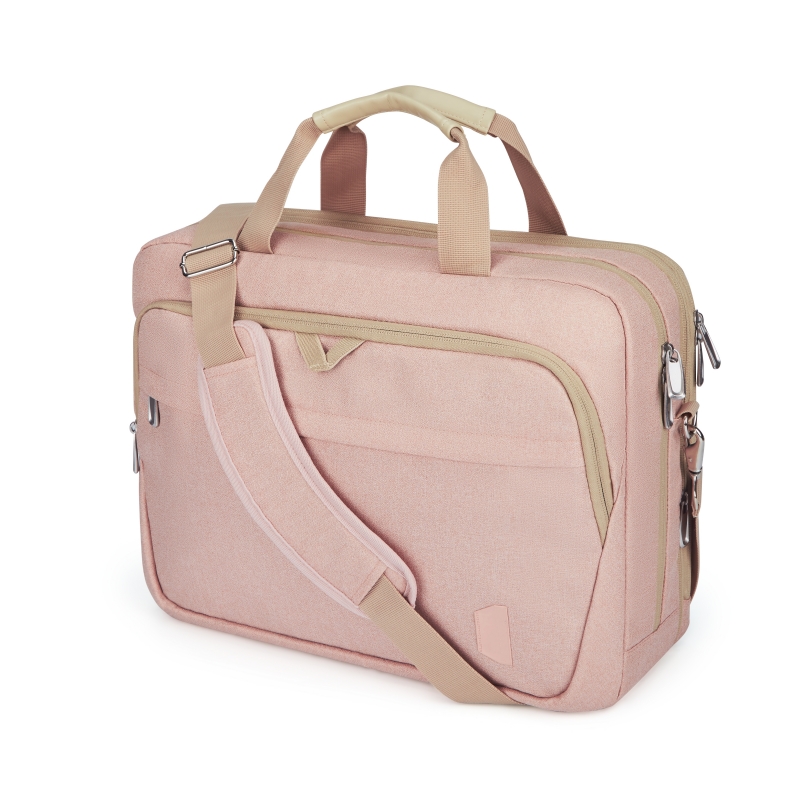 If you need to carry anything other than equipment in your laptop briefcase, you'll also want to consider whether you need a slim or thick briefcase. For quick trips to and from the office with just your laptop and charger where you don't need a particularly large briefcase, this 15.6 Inch Slim Laptop Briefcase from worthfind is perfect for that scenario. Made of durable, waterproof polyester and RPET (recyclable material), it guarantees the lightness of the laptop briefcase. Hidden pockets store your valuables. Adjustable padded shoulder straps for added comfort; padded vegan leather handles for easy portability.