How to Choose the Perfect Backpack for Summer Holiday?
04-07-2019
Summer holiday is coming and the weather is so hot, hiding in the air conditioning room is a good choice, but it is time to go on a trip. Backpack is a much needed accessory that for travel,so how to choose a suitable backpack? Don't worry, let me tell you how to choose a perfect backpack.
1. Backpack capacity
Capacity is an important reference index of backpacks. Generally, a backpack of about 30L is enough for a trip within 3 days. A backpack of 50L or more is preferred for travel of more than 3 days. If it is climbing, try to choose mountaineering package, because it is tied with more, back on the body is very strong, more convenient when climbing; If you're traveling with more than one person and sleeping out in the open and need to carry more stuff, choose a large backpack. If it's a city trip or a regular attraction, the average backpack will suffice.
2. Quality of backpack
You may not be carrying a lot of things when you travel, but you will certainly be carrying a lot of things. Most trips are bumpy, and if the quality of the backpack is poor, the straps and straps tend to crack, and the thread is loose. Therefore, the strap connection of the backpack needs special inspection.
• Durable fabric is a must.
• Quality zips are critical, as a broken zipper or webbing will deem the entire bag useless.
• Buckle is the most easily overlooked detail, but also the soul of the bag, a high-quality buckle not only allows you to easily complete the loading and taking action, buckle quality is considered to be the standard of the quality of the brand.
• webbing (suspenders),The so-called woven belt is what we often call the back strap. Whether it is a backpack or a single shoulder bag, the back strap is the key. The strong, durable and comfortable woven belt will make you more comfortable and light.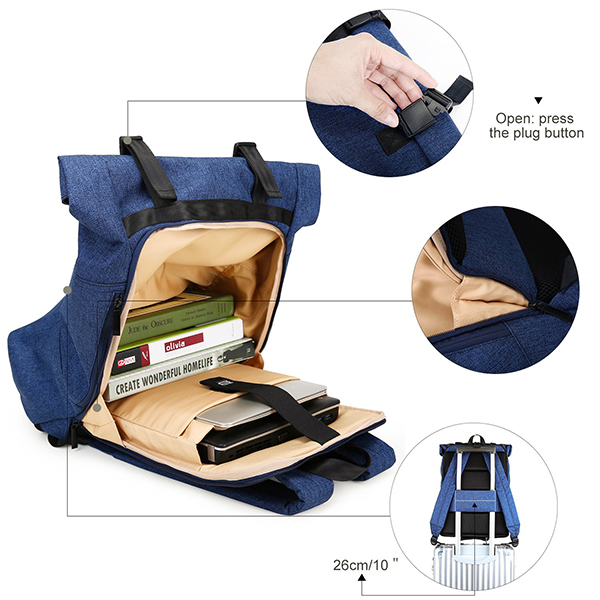 3. Comfortable backpack
When backpack carrying time is long, it will be very uncomfortable if the shoulder straps are easy to jam the shoulder or pressure on the shoulder, so the role of the shoulder strap is very important, if it is some quality and good material, it will remember the outline of your shoulder, let you carry very steady, more comfortable.
Breathability is also the key to comfort, so it has to be taken seriously. Especially in the hot summer, carrying a bad air permeability backpack, may make us sweat, very uncomfortable. And the backpack with good air permeability can make the back air circulate better; circulate heat dissipation can keep the shoulder fresh and comfortable.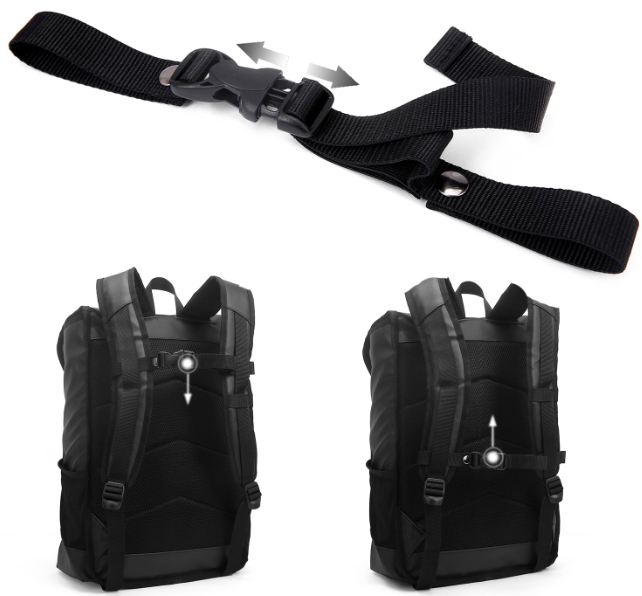 4. Backpack material
If you're traveling in a rainy area, to choose a backpack made of waterproof material is very important, to avoid of getting wet. If not , at least you need add a waterproof backpack cover.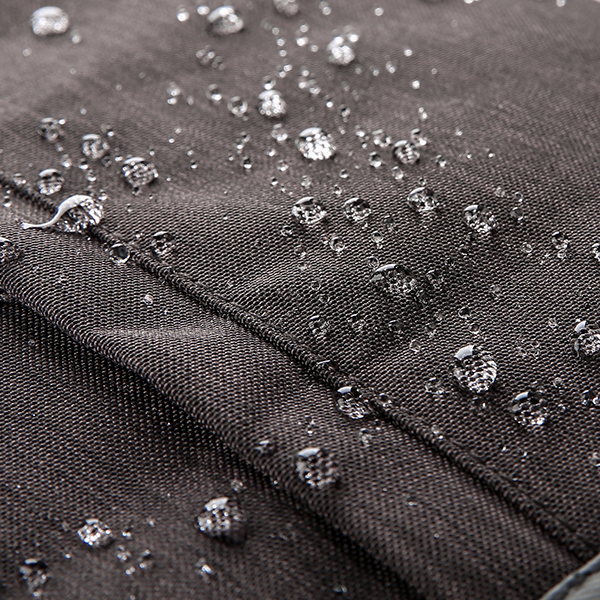 5. Pick a Bag That Makes You Happy
More than anything, just pick something you like! Don't stress about finding the "perfect" bag. Trust me, it doesn't exist. Even if it did, your needs would change over time and you'd have to adapt your bag to fit, or replace it entirely. Have fun, pick something you enjoy, and keep these tips in mind. it's one you'll want to keep around for a long time.
Last but not least, WORTHFIND is in Xiamen city, which is the most wonderful city in Southeast of China, as a coastal resort, it is a good place for traveling. Welcome to Xiamen, welcome to Worthfind, we can not only be your guide to the city, but also for bags!