How to Pack Efficiently for Traveling trip
11-07-2019
How to Pack Efficiently for Traveling trip

Traveling can be stressful, especially when it comes to packing everything you need and only what you need. Airline luggage weight limits often mean packing light, and even if you aren't flying, you may want to keep it simple anyway so you aren't hauling around all the contents of your bedroom closet.
Every journey needs a hand when it comes to luggage. Worthfind knows just what the traveler requires for a smooth trip. All products are made of the lightest and most durable materials, providing a smarter, more weight-efficient choice. Enjoy a trip with family or friends, and Worthfind will organize everything.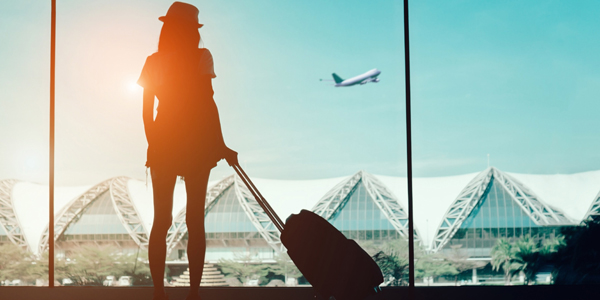 Worthfind has created the only guide you'll ever need to read about how to pack a suitcase. Foolproof tips and step-by-step advice will help you choose what to take and show you how to pack more efficiently, whether you prefer to travel light, want more space in your bag or always seem to take things on holiday that you don't really need. Follow it and you'll never make a packing mistake again!

1. The bigger your suitcase, the more you will put into it.
The simplest way to avoid bringing too many things is to buy a hard-sided suitcase, no more than 22 inches tall (so it can work as a carry-on) with a structured shell so you can't squeeze in any extras.
2. Small things are placed into a whole.
Let's start with small objects. There are a lot of things that girls have to bring, and they are also very messy, such as rubber bands and hairpins for tying hair, cosmetics, etc. If small things are scattered in every corner of the box, when we take it, it will be very inconvenient, and the irregular placement will cause small items to occupy a large space, so the easiest way is to put the small things together and put them together in one place, and put them in the easiest place to take. Prepare a soft storage bag, which will be placed in the box above the contents of the box according to the purpose, in order to avoid the large items to squeeze it.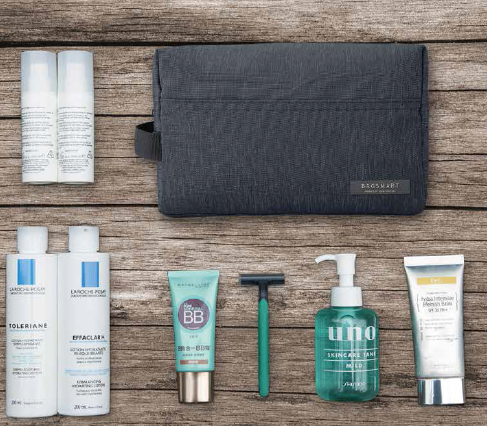 3.How to make the most space-saving stack of clothes.
When we have a wardrobe at home, we will stack the clothes in a square shape, but the method of stacking clothes is not applicable in the case. The most space-saving method of stacking clothes is to fold the clothes into a shaft shape, which is placed in a box. The cylindrical shape can make the most use of space and save space, but if it is a suit and trousers, the way to stack cannot be used.

The socks can be scattered in the small gap of the box to fill the gap in the space. When finishing the storage box, be sure to put the clothes on the bottom layer, so that you can roughly visualize the amount of space occupied by our unfoldable items, and there will be a small plan in mind.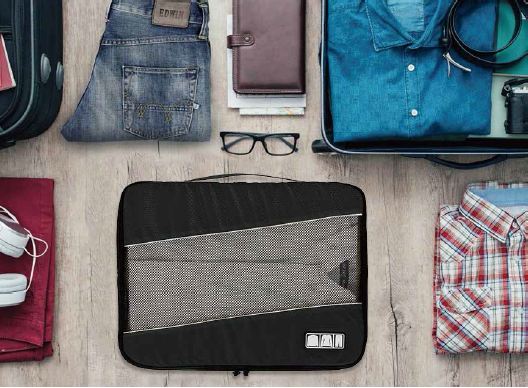 4. How to store shoes.
Shoes are the most troublesome problem for every friend who carries luggage. Because shoes can't be folded like clothes, they can't be squeezed, they still occupy a place. If old shoes face clothes, the clothes will get dirty. For such a problem, it is recommended to use a storage shoe bag to block the dust of the shoes, to avoid dust on the clean clothes, and then to fold the clothes into a shaft shape to enclose a space for putting shoes in the middle of the box, which can be placed flat to form a plane, so that you can continue to place things on the plane, it will not affect the storage effect of the box.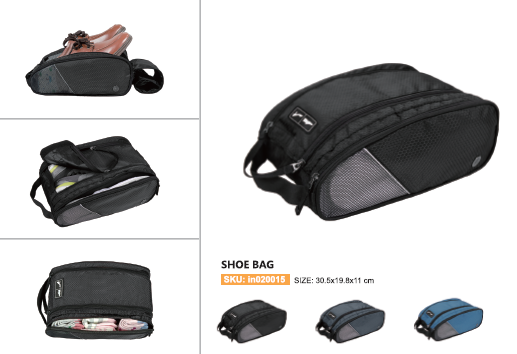 5. Digitise copies of your ID and travel documents.
We recommend saving them to a cloud-based or USB drive, smartphone or tablet. This enables you to ditch some paper and backup important information in case that anything happen to your luggage.

Organizing and keeping your cables organized while traveling is an important accomplishment. However, carrying these electronic cables in your bag can be a stressful work to trace one you need. They are specifically designed to offer a convenient carrying of cables without causing troubles. Amazingly, the electronic organizer are made featuring compact design, which means you can carry them in your bag pocket or just like a hand bag.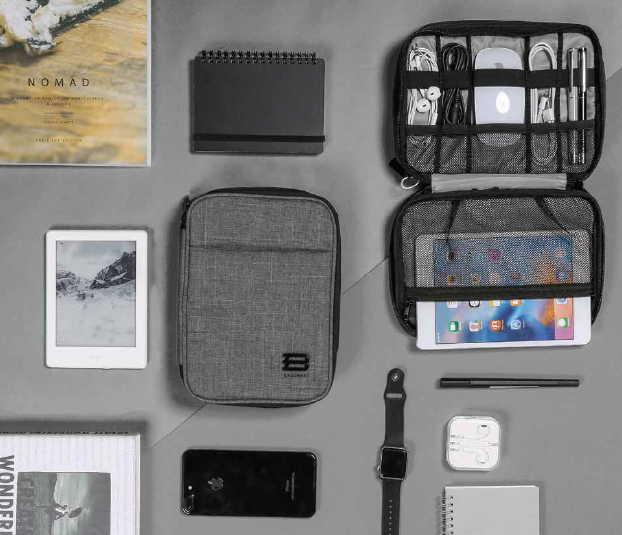 6. Fill the corner.

In terms of packaging, use as much space as possible for each inch of luggage. Roll tops, underwear, socks and other small items and tuck them to make sure every possible space is filled.